Bunbury Patios Pergolas Sheds transforms backyards into useful areas.
Every home is unique and created accordingly to the owner's vision and layout. Regardless of the desired layout, it is best for a home to have natural space, a large area for storage and a section for parking cars. To achieve these additional layouts to your home, different types of sheds, patios, garage or carports can be installed within the home lot. These additional layouts can be an additional space for enjoyment purposes as well. Beautifully made patios can be turned into a barbecue area, movie lodge or other entertainment purposes. Sheds are also perfect for keeping tools, garden equipment, sporting equipment, playground items and toys or anything else you don't want taking up space in the house.
For sturdy, well-built and aesthetically beautiful sheds, patios, garages or carports that suits the theme of the home or any desired design, contact Bunbury Patios Pergolas Sheds. They offer sustainable and beautiful outdoor living area.
Patio: paved and is usually used for recreational activities
A type of outdoor area that is from the residence continuing into a paved space usually used for recreational activities or dining is called a patio. The company can assist in creating the best patio that best compliments any home. With the availability of different materials, the company can build any home a sturdy patio perfect for any occasion or activity. Different types of paving can be instituted into the patio, depending on the client's choice. With the expertise of the company's staff, the finished patio can easily withstand any weather.
A
pergola
is another type of outdoor area that is constructed adjoining a home or completely separate from it. It is constructed in such a way that columns support a grid of beams and rafters. The roof of a pergola consists of beams or rafters, which can be left open or closed. Open roofed pergolas are best for tropical based or themed homes. This type of outdoor area can provide a sense of oasis within the safe spaces of a home. The company can provide well-built pergolas with durable columns and beams. With the customer's ideas and the creative expertise of the company, a home can have a beautiful oasis-like area for leisure and other activities.
Awnings are simple sunshades for a window or backdoor. They are made of strong fabric which is attached to an exterior wall of a home using steel rods. Awnings can also serve as a backyard patio given that an awning's length can vary and can be manipulated depending on the customer's request.
There are many types of awnings. Some are electrical which are retractable with the use of a remote.
Some are made of awning fabrics, which are composed of vinyl, acrylic, polyester and other materials to ensure that the awning can last a long time. These are all available, provided and installed by the company. Book an appointment to ask more about awnings from the company's experts.
Another type of outdoor infrastructure that can be used for multiple purposes are sheds. The company can provide different types of sheds. There are two types of sheds: residential sheds and rural sheds. 
Residential sheds can be constructed of brick, steel or wood products. These types of sheds are big enough to store necessary garden tools or other extra items but small enough to fit in a garden. Garden sheds are the usual choice of customers for residential sheds. Some use this type of shed as a greenhouse and some use this as a tool shed, which stores grass cutters, shovels, extra pots and other garden tools.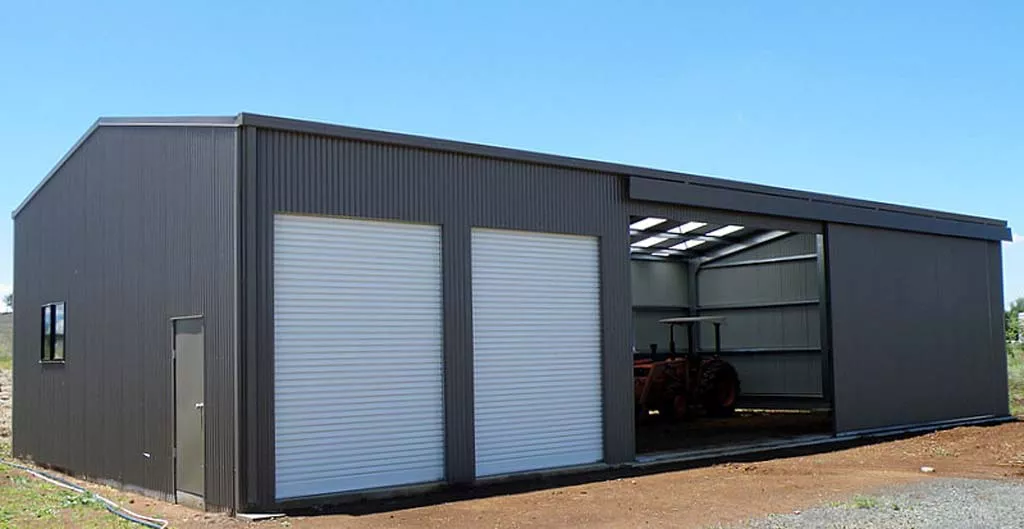 Rural sheds are large infrastructures commonly situated in the countryside. These are typically used as farm sheds, which can be modified to be used as a poultry home. Some still use these large sheds for tool storage, especially for huge farm tractors, boats, caravans, trailers, etc.
Another type of shed that is offered by the company is the
machinery shed
. This type of shed is big enough to store huge tools or tractors. It is usually made to limit the exposure of these items to a damp and humid environment, which could lead to them rusting.
Barns are similar to a farm shed but are larger and can accommodate more farm animals besides poultry. The company can provide well-built barns to any rural areas near Bunbury with a solid foundation that can last a long time to ensure the safety of the customer's farm animals or machinery in any weather.
The company also assists in the construction of garages. Garages are the perfect outdoor space for cars and car tools. With modified garages, a space for a workshop is available next to the car. Extra space for bike storage can also be placed in a garage if requested by the customer. Garages can be a single, double or triple spaced. This simply means more storage for cars or a boat. The company also offers different door choices for the garage of choice. With budget-friendly services and items, having the garage perfect for any home is easy to achieve.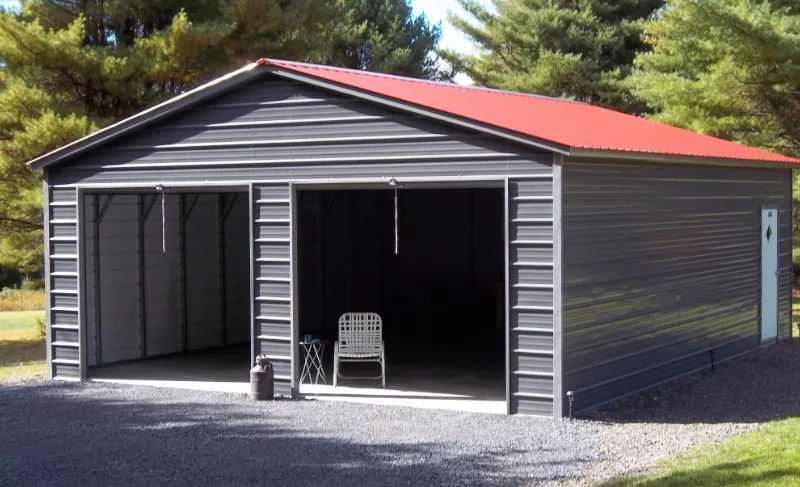 Carports are another choice for car parking space that can be built within a lot of the customer's home. Carports are more affordable than a garage but it protects the car just the same. It has no walls but with a heavy-duty roof to protect the car from any weather. Usually made from steel beams that are made sure to stay for a long amount of time. Size and height can be modified depending on the customer's request; materials can also be according to the customer's choices.
High ceilings can be beneficial to any buildings especially if these buildings are warehouses and are for storage of big items and vehicles. To increase the storage capability of a high ceiling building, a Mezzanine floor can be installed. A Mezzanine floor is a medially constructed floor in between two floors or in between the floor and the ceiling. This can be storage to boxes or other items without removing the benefits of a high ceiling building. This type of floor is made of wooden decks and supported by steel beams and columns, steel stairs are built with Mezzanine floors for easy access.
Bunbury Patio Pergolas Sheds offers many kinds of outdoor infrastructure that can increase storage; provide more area for outdoor activities and much more. With a budget-friendly rate, it is easy to achieve the patio or shed that is designed perfectly for any home. Book an appointment with the company with their expert and customer friendly staff now. Enhance any outdoor experience and increase any home's storage capability.