In the current world, transportation has become a necessity. People who are capable of owning a car choose this over commuting by public vehicles. Despite owning cars and other modes of transportation, such as boats, motorbikes or jet skis, most homes are not equipped with the proper parking space for vehicles. Even though some are with open parking spaces, these homes have limited area for tools and additional storage area and this cannot protect the vehicle from the changing weather. For a great parking space with enough area for tools and the additional features of the customer's choice, contact Bunbury Patios Pergolas Sheds for an appointment
An affordable infrastructure that can be built within the home vicinity and serve the purpose of protecting vehicles is a Carport. This well-built parking space made of columns supports a roof to serve as a protection and parking area for a car or any vehicle it is modified for.
Carports have no walls and the beams can be made out of wood, steel or cement. It is more affordable than the other kind of parking space. The height and size of a carport are modifiable depending on the customer's availability of area and vehicle size. Different materials are also available which can match the home's theme or the customer's desired design.
The most common and sought after parking space is the garage. It provides complete protection for any vehicle as it is similar to a small room that adjoins the house through a door for easy access. The garage is great for extra storage especially for car tools and large garden materials. A modified garage can possess a workshop. Extra storage can also be modified into a garage, such as a bike storage, this can be as simple as a bike mount on the garage's wall or something more intricate of the customer's choice.
There are different types of garages this company can offer. For a simple garage that can fit one vehicle, a Single Garage can be requested.
Single Garage can be requested. A Single Garage usually contains one parking space for any vehicle and is highly modifiable for extra storage within the garage. A Single Garage is the most common request from many as it is more affordable than the other garage types.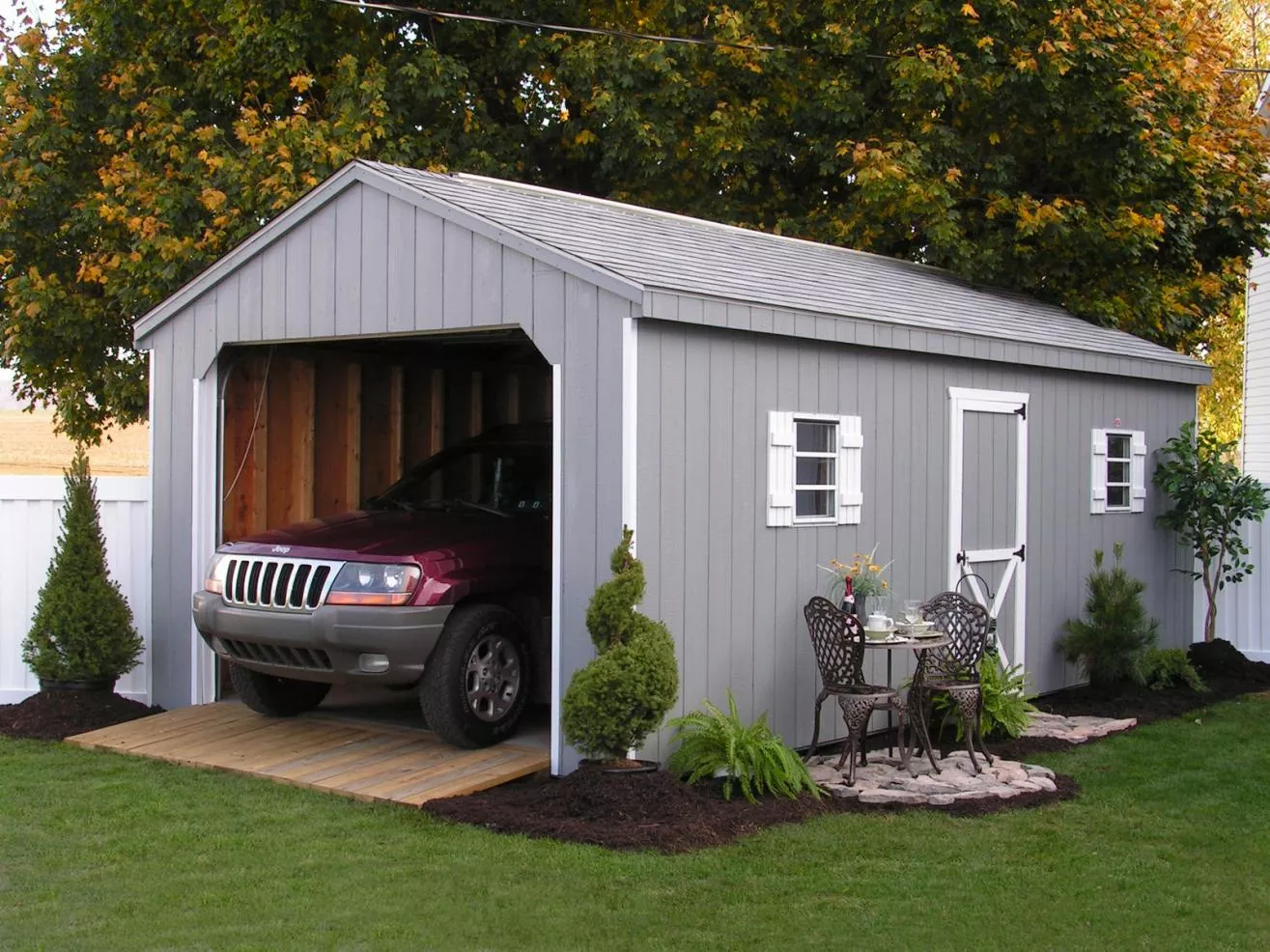 A Double Garage can be built for homes with more area for construction. This type of garage can accommodate two vehicles and can also be modified for a workshop or extra storage.
The last offered type of garage is the Triple Garage. This garage is a huge area and can accommodate three vehicles. This is more costly than the other types of garages, as it is larger and uses more materials.
The garage's size can depend on the availability of space, customer's choice and budget. Design and materials can be according to the customer's desires and budget as well. The company can provide materials that can match the home's design for a more pleasing outlook. Garage doors can also be modified according to the customer's choice and budget.
There are many things to consider before the construction of a garage or carport. Bunbury Patio Pergolas Sheds can assist in the decisions regarding materials and designs of the garages or carports. The expert staff will ensure that budget friendly choices are introduced to the customers. Just book an appointment for a more detailed discussion regarding different materials and designs this company can offer.